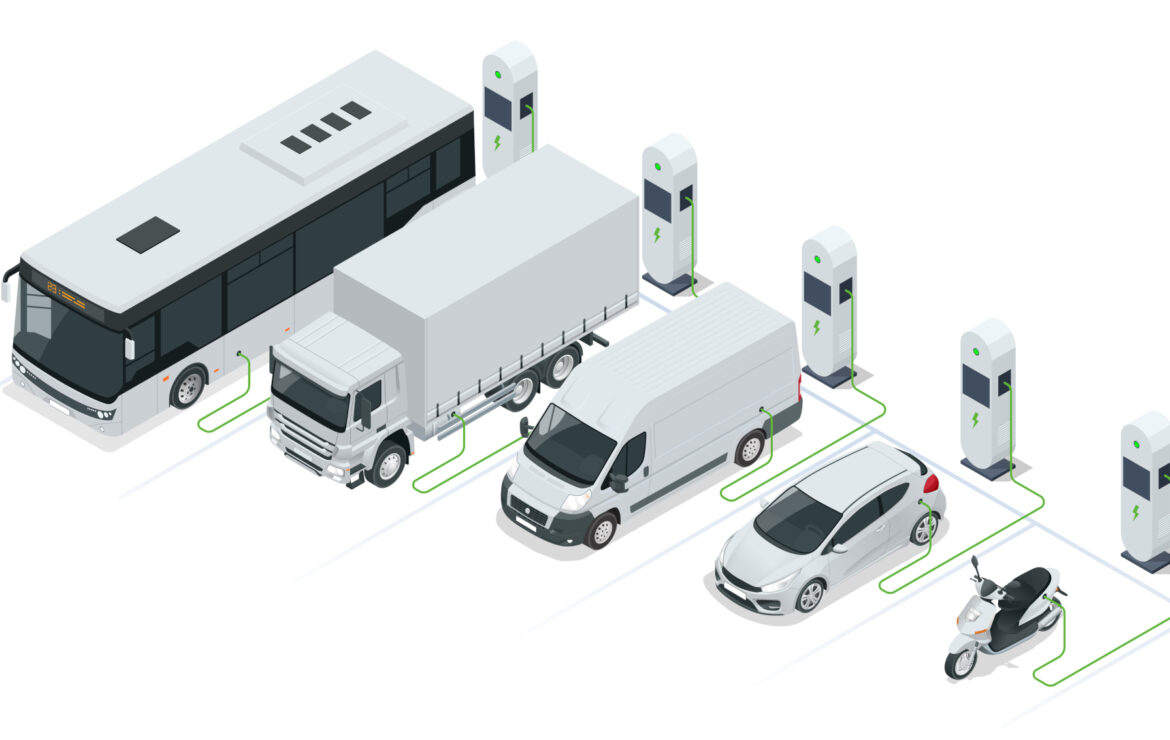 New York City Fleet Electrification Plan
With sustainability at the forefront of people's minds, many municipalities have set aggressive electric fleet conversion plans. All on-road and off-road vehicles are up for electric conversion consideration, including, but not limited to, law enforcement, delivery, medium and heavy-duty trucks, transit and school buses, emergency fleets, street sweepers, refuse trucks, and construction vehicles.
Six states, including New York, signed the California Advanced Clean Truck Rule in February 2023. This requires manufacturers to sell an increasing percentage of zero-emission trucks and buses. While California strives to electrify medium to heavy-duty trucks and buses by 2045, New York City (NYC) is taking the lead on electrifying municipal fleets. NYC's commitment to invest in zero-emission trucks and buses is attributed to the high percentage of fine particulate pollution they produce yearly.
Key Fact: In NYC, trucks and buses contribute to 65% of lives negatively impacted by fine particulate pollution while only accounting for 6% of annual vehicle miles driven on the road.
On November 4, 2022, NYC issued the Clean Fleet Transition Plan (CFTP). The CFTP lends support to the New York City Department of Citywide Administrative Services' (DCAS) commitment to all-electric light, medium, and non-emergency fleets no later than 2035 and emergency and specialized vehicles by 2040. Another fleet NYC is keeping an eye on is off-road equipment. NYC operates over 5,000 off-road machines, including front-end loaders, forklifts, tractors, and chippers. These units are fuel and maintenance-intensive and release a substantial amount of emissions each year. NYC is making a concerted effort to electrify off-road equipment in addition to on-road vehicles over the next five years. During this transition, NYC also plans to train operators and mechanics on vehicle operation and the potential safety implications of new electric vehicle technology.
Despite NYC's aggressive plan, NYC is aware of the practical implementation challenges. One of the challenges cited by NYC in achieving its plan is the lack of EV charging for the number of fleets projected for electrification. Currently, the State of New York is amongst some of the top states with the most public EV chargers in the country, but the demand for an all-electric municipal fleet is more than what the current charging infrastructure can accommodate. NYC has a goal to update its infrastructure to install more charging stations, including fast chargers, despite their higher price. This new plan calls for 40,000 public level 2 (L2) chargers and 6,000 Direct Current (DC) fast chargers citywide by 2030. Once deployed, NYC will be able to support law enforcement fleets with the charging infrastructure required for standard operation.
Mayor Adams and DCAS commissioner Dawn Pinnock plan to achieve NYC's municipal fleet electrification goals through Executive Order (EO) 53 and 90. These two executive orders will prepare NYC for an all-electric municipal fleet and a more sustainable future.