Medium and Heavy Duty Truck
The drive for zero emission trucks is accelerating, driven by government and commercial commitment to aggressive climate goals. The pressure is on to develop battery-powered and fuel-cell medium- and heavy-duty trucks for zero-emission, on-time delivery of freight each and every day.
Electrification Challenges

Tight schedules to meet your customer's project timeline

Limited space to fit all elements of the powertrain including the battery pack on the chassis with enough power to handle loads for freight delivery

Challenges to dissipate enough heat from powertrain and battery pack given the space constraint and heavy load

Must reduce power draw to maximize range between charges

Modine's team of thermal engineers is here to help you design your next vehicle. We can help you select one of our standard products to meet your needs, or custom design a solution for your unique requirements. We know how to pack big cooling capacity in a small form factor.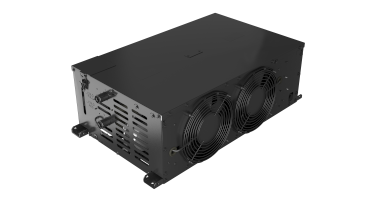 CONTROL YOUR BATTERY'S TEMPERATURE IN ALL ENVIRONMENTS
With multi-stage cooling and heating, the BTMS optimizes the temperature range for an entire bank of batteries with a single unit in all types of environments.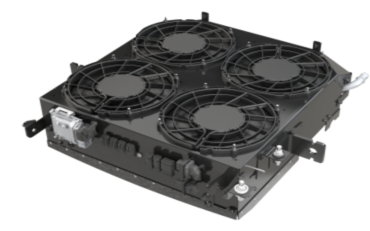 KEEP YOUR ENGINE'S ELECTRONICS COOL FOR ALL LOADS
With multi-zone cooling, the ECP is a complete solution to effectively cool down the power electronics and traction motor of your electric vehicle while minimizing power draw.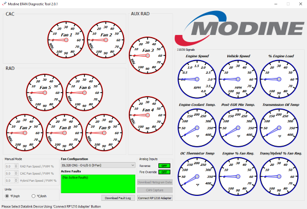 REAL-TIME INFORMATION TO OPTIMIZE PERFORMANCE
The Evantage Software provides a comprehensive tool to monitor status of your thermal system, troubleshoot potential problems, and check performance in real-time.