As you design the future of clean technology, Modine is ready to help with proven thermal systems engineered to quickly and seamlessly integrate into your design.
Durability and Reliability You Can Count on in all Environments
Built to withstand the most challenging environments, the durable Aluminum Tank e-Fan Cooling Module (AT-ECM) can withstand 150 psi maximum coolant operating pressure while effectively cooling your bus's engine. Designed with a state-of-the-art aluminum bar plate radiator and smart electric fans, the AT-ECM is a robust solution for your diesel, CNG, or hybrid electric bus.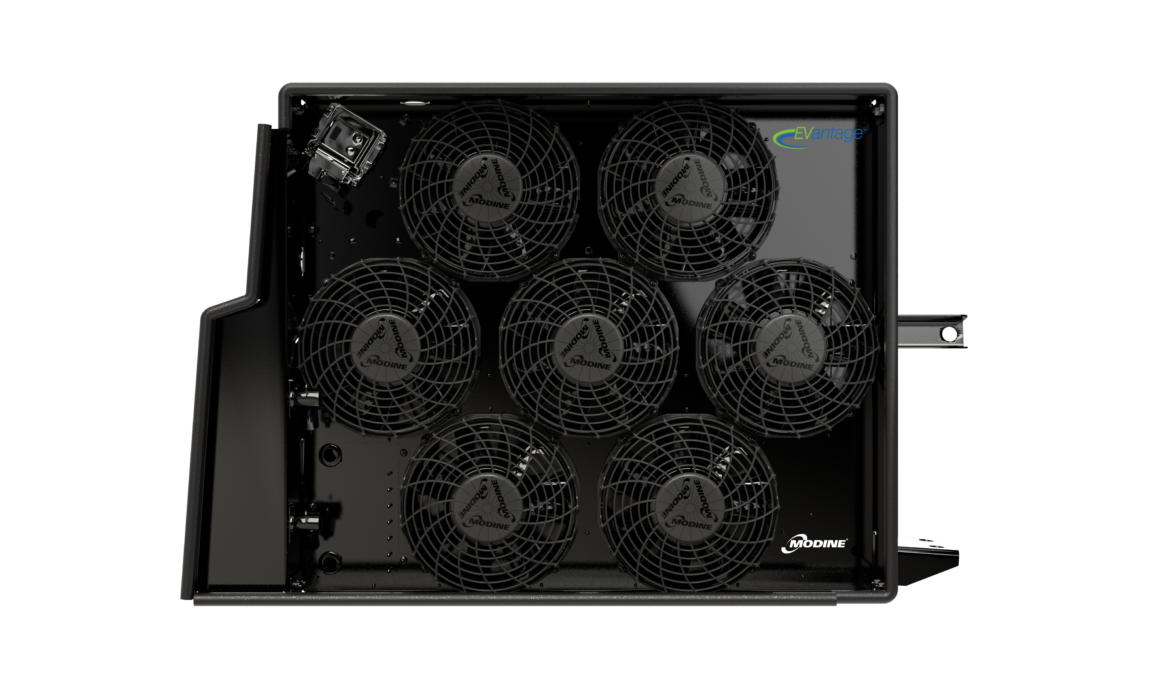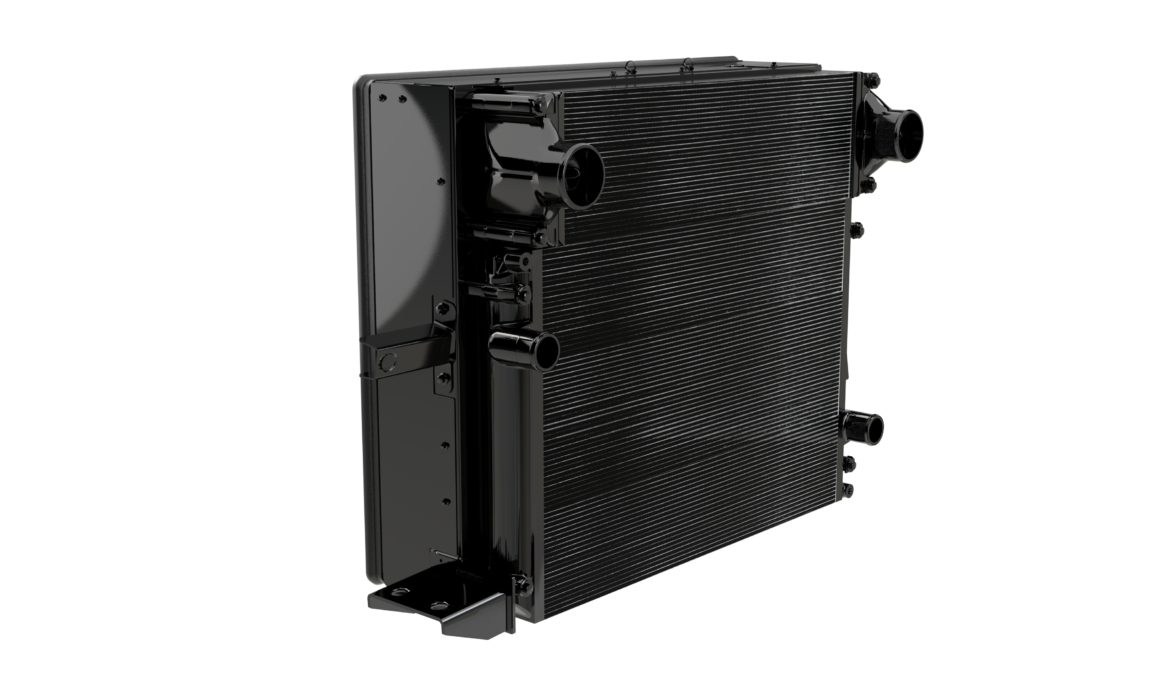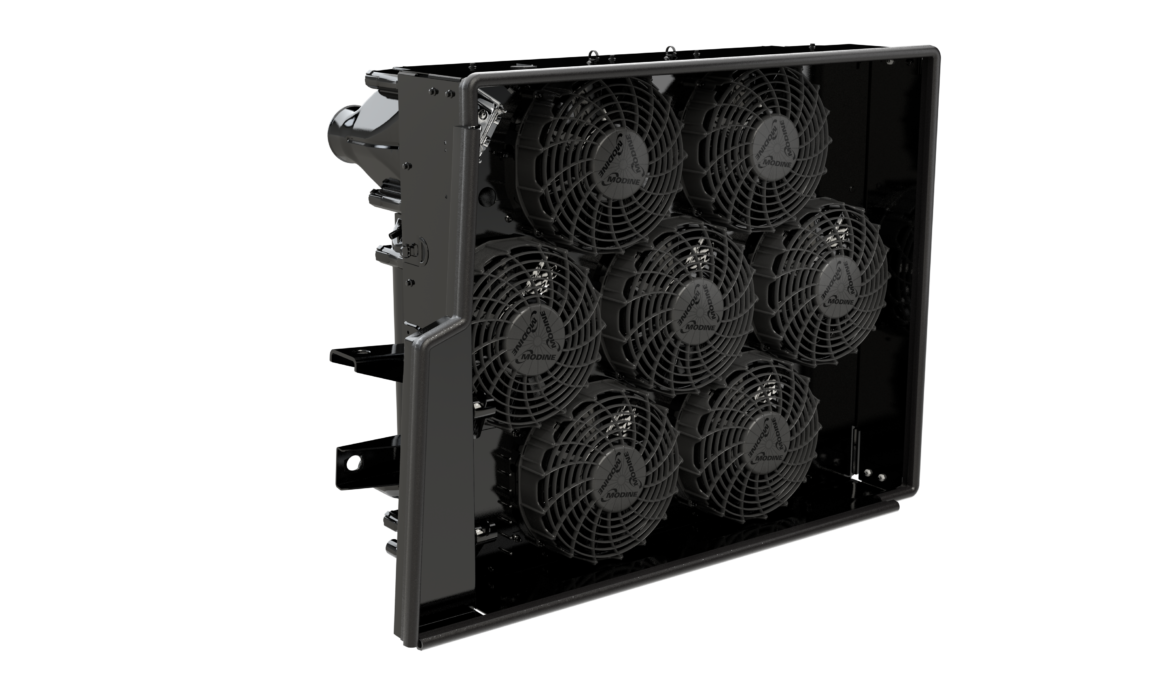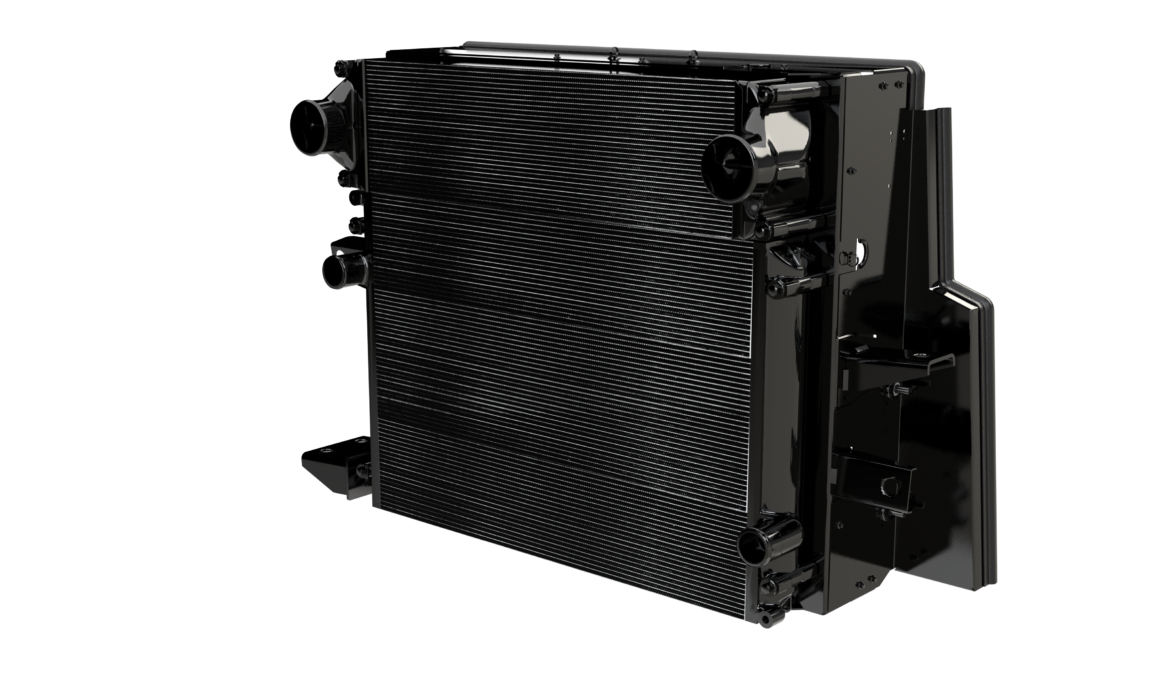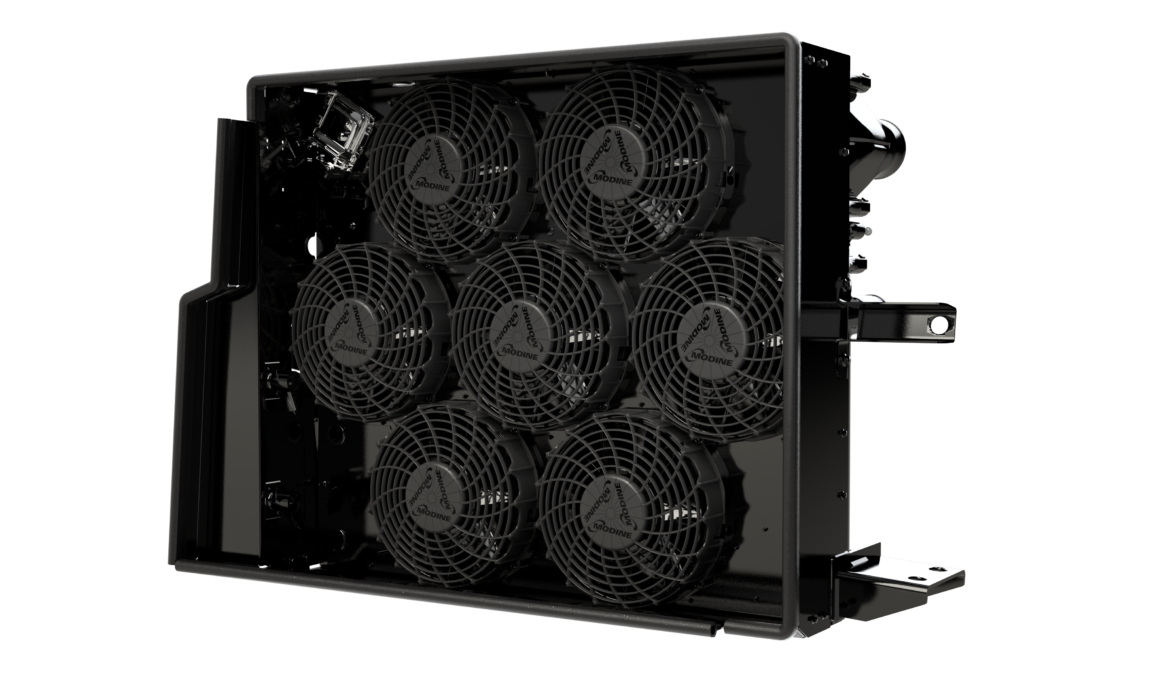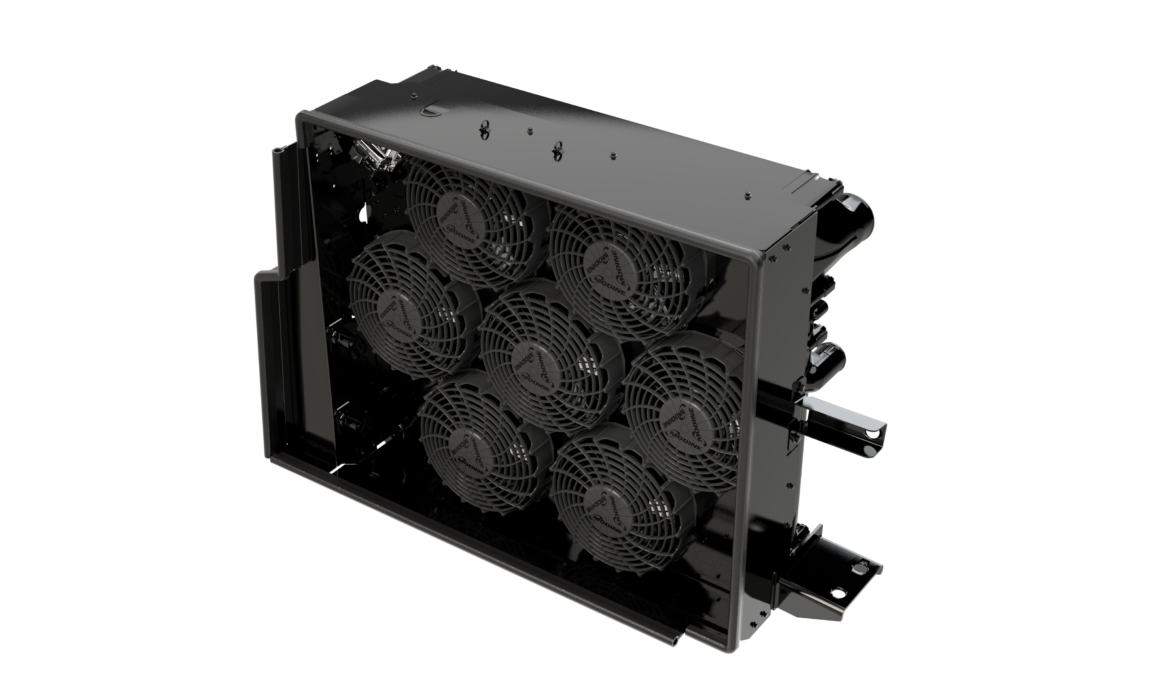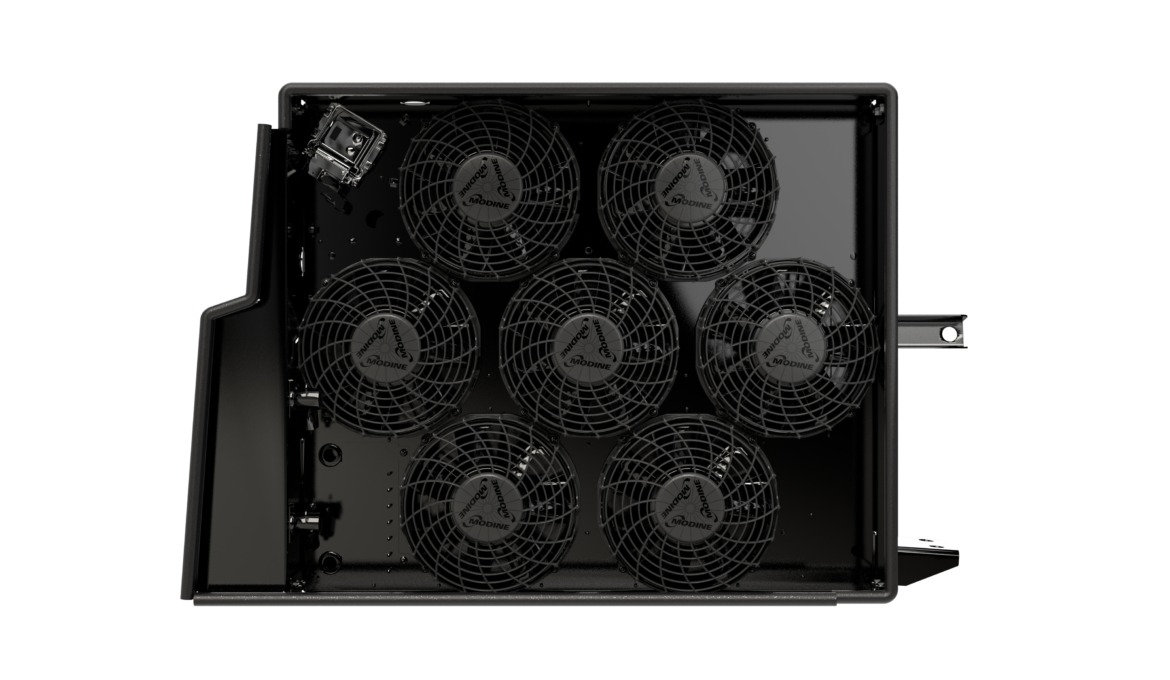 Customer Testimonials
Tim Letts
Product Manager at Elgin Sweeper
At Elgin, we designed the hybrid Pelican to deliver outstanding maneuverability and visibility while making a meaningful reduction in emissions without reducing the sweep performance our customers expect. We are committed to using the latest technologies for the street sweeping industry to meet the sustainability goals of our customers. Together with Modine, we are powering a generation of sweepers that pollute less to deliver truly cleaner and greener streets across North America. We are excited for this partnership and the integration of advanced thermal management technology to continue delivering uncompromised performance for heavy-duty cycle sweeping applications.
David White
Executive Vice President of Supply Management, NFI.
The EVantage BTMS provides dependability for our customers while meeting our environmental and cooling load requirements. We are proud to collaborate with Modine in building the future of innovative and sustainable mobility solutions.
Roger Lackore
Senior Director of Product Development of REV Fire Group
Strategic partnerships like the one with Modine help us minimize the environmental impact of our products by accelerating the use of alternative energy in the firefighting industry, and do so with reliable and cost-effective solutions for our customers.
Eric Fisher
Senior vice president and general manager, Shyft Innovations, The Shyft Group.
The collaboration between Shyft and Modine builds on each company's strengths. Our expertise in developing and manufacturing custom chassis and work truck bodies through our Shyft Work-Driven Design™ process combined with Modine's deep experience in EV thermal management for medium-duty trucks means we can help ensure safety and functionality for our commercial electric fleet customers."