Delivery Van
The demand for electric delivery vans is exploding with increasing consumer orders for at home delivery and a push to reduce carbon footprint by many companies. The race is on to develop an all-electric, 100% battery-powered chassis built to reliably deliver goods every day of the week.
Electrification Challenges

Tight schedules to meet your customer's project timeline

Limited space to fit all elements of the powertrain including the battery pack on a compact chassis

Challenges to dissipate enough heat from powertrain and battery pack given the space constraint

Must reduce power draw to maximize range between charges

Modine's team of thermal engineers is here to help you design your next vehicle. We can help you select one of our standard products to meet your needs, or custom design a solution for your unique requirements. We know how to pack big cooling capacity in a small form factor.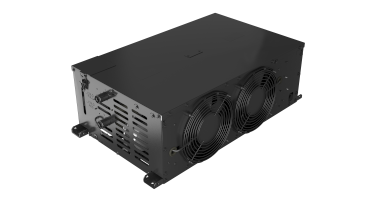 CONTROL YOUR BATTERY'S TEMPERATURE IN ALL ENVIRONMENTS
With multi-stage cooling and heating, the A-CON BTMS optimizes the temperature range for an entire bank of batteries with a single unit in all types of environments.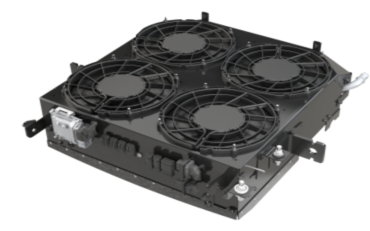 KEEP YOUR ENGINE'S ELECTRONICS COOL FOR ALL LOADS
With multi-zone cooling, the ECP is a complete solution to effectively cool down the power electronics on your electric traction engine while minimizing power draw.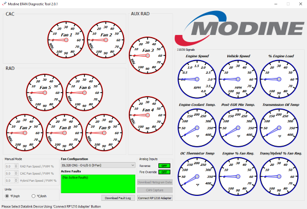 REAL-TIME INFORMATION TO OPTIMIZE PERFORMANCE
The Evantage Software provides a comprehensive tool to monitor status of your thermal system, troubleshoot potential problems, and check performance in real-time.
Customer Testimonials
David White
Executive Vice President of Supply Management, NFI.
The EVantage BTMS provides dependability for our customers while meeting our environmental and cooling load requirements. We are proud to collaborate with Modine in building the future of innovative and sustainable mobility solutions.
Tim Letts
Product Manager at Elgin Sweeper
At Elgin, we designed the hybrid Pelican to deliver outstanding maneuverability and visibility while making a meaningful reduction in emissions without reducing the sweep performance our customers expect. We are committed to using the latest technologies for the street sweeping industry to meet the sustainability goals of our customers. Together with Modine, we are powering a generation of sweepers that pollute less to deliver truly cleaner and greener streets across North America. We are excited for this partnership and the integration of advanced thermal management technology to continue delivering uncompromised performance for heavy-duty cycle sweeping applications.
Roger Lackore
Senior Director of Product Development of REV Fire Group
Strategic partnerships like the one with Modine help us minimize the environmental impact of our products by accelerating the use of alternative energy in the firefighting industry, and do so with reliable and cost-effective solutions for our customers.
Eric Fisher
Senior vice president and general manager, Shyft Innovations, The Shyft Group.
The collaboration between Shyft and Modine builds on each company's strengths. Our expertise in developing and manufacturing custom chassis and work truck bodies through our Shyft Work-Driven Design™ process combined with Modine's deep experience in EV thermal management for medium-duty trucks means we can help ensure safety and functionality for our commercial electric fleet customers."