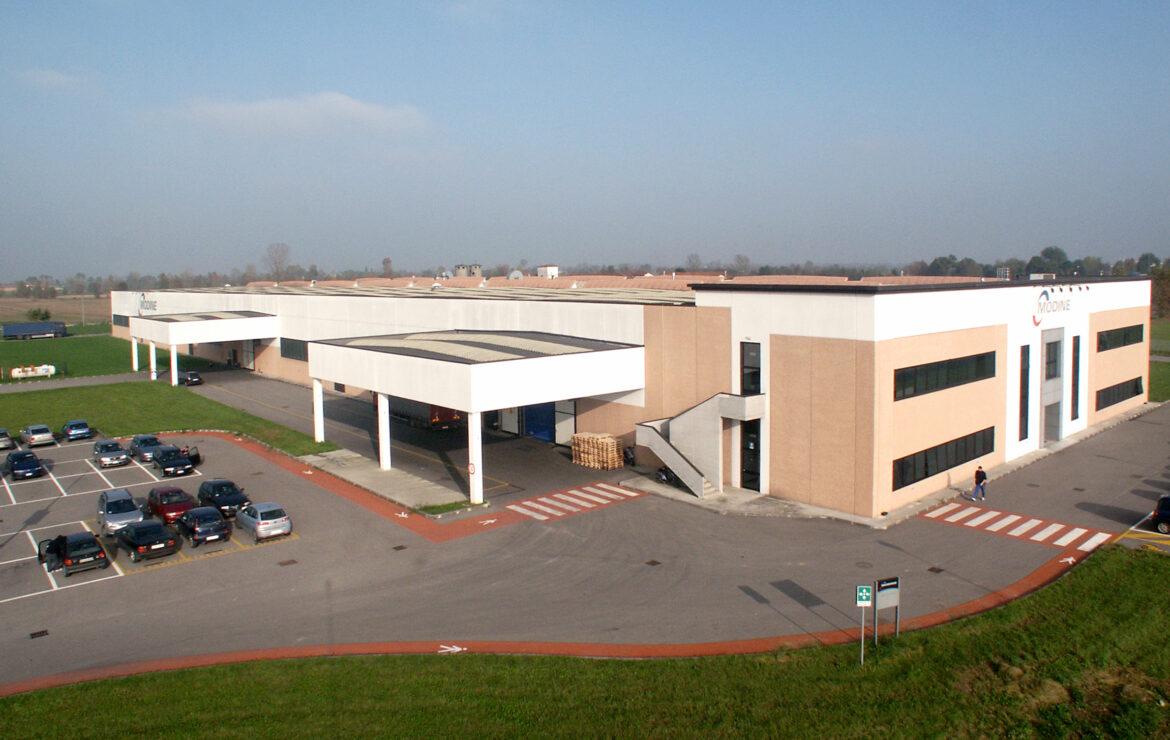 Modine Expands Manufacturing and Engineering Presence in Europe for EVantage Product Line
The facility in Pontevico, Itay, will start production of the Modine EVantage™ line of EV thermal management systems in 2024
RACINE, Wis, October 10, 2023 — To support the growing global commercial electric vehicle (EV) market, Modine (NYSE: MOD), a leader in engineering and manufacturing vehicular thermal management solutions, today announced that it will expand production of its EVantage™ thermal management systems product family to Europe. Beginning in 2024, Modine's facility in Pontevico, Italy, will manufacture battery thermal management and electronics cooling systems for heavy-duty, commercial, and specialty vehicle manufacturers across the continent.
"This expansion allows Modine to more directly serve European manufacturers with thermal management solutions that address the challenges faced by EV platform developers everywhere," said Gina Maria Bonini, Vice President and General Manager of Advanced Thermal Systems at Modine. "Our dedicated operations, sales, and engineering teams in Europe have worked tirelessly to ensure our European customers have access to our high-quality systems and the in-depth engineering support for which Modine is known. We are thrilled to play a growing role in the electrification of commercial vehicles in the European market."
The Modine EVantage suite includes the EVantage Battery Thermal Management System (BTMS) and Electronics Cooling Package (ECP), engineered to maintain optimal temperature ranges for EV batteries, traction motors, and power electronics. High-precision temperature control enhances performance, durability, range, and safety across all operating conditions for commercial and heavy-duty electric vehicles. The EVantage suite maximizes heating and cooling while minimizing power draw in a compact form factor by combining state-of-the-art, proprietary heat exchanger technology, electronic components and programmable smart control electronics. These EV thermal management systems offer complete solutions that can be tailored to the needs of commercial, specialty, and purpose-built electric vehicle platforms.
With more than 100 years of thermal management experience, Modine provides standard and purpose-built solutions that meet the needs of customer applications across the commercial vehicle segment. Available as plug-and-play systems for commercial, specialty and off-highway EV customers, the EVantage thermal management systems are especially suited for zero-emission transit and coach buses, specialty vehicles, off-highway machines, and trucks, including last-mile delivery vans. Customers have the option to choose between standard systems or custom-designed solutions that fit specific cooling needs and space constraints. All Modine EVantage systems are rigorously tested and built to withstand challenging conditions, providing reliability for harsh environments and high-vibration applications.
To learn more about the Modine ATS organization and its advanced thermal management solutions, please visit www.modineev.com.
About Modine
At Modine, we are Engineering a Cleaner, Healthier World™. Building on more than 100 years of excellence in thermal management, we provide trusted systems and solutions that improve air quality and conserve natural resources. More than 11,000 employees are at work in every corner of the globe, delivering the solutions our customers need where they need them. Our Climate Solutions and Performance Technologies segments support our purpose by improving air quality, reducing energy and water consumption, lowering harmful emissions and enabling cleaner running vehicles and environmentally friendly refrigerants. Modine is a global company headquartered in Racine, Wisconsin (U.S.), with operations in North America, South America, Europe and Asia. For more information about Modine, visit www.modine.com.
CONTACT INFORMATION:
Technica Communications
Caitlan Caviness