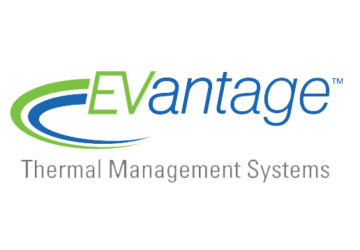 Modine Thermal Management Solution Deployed by Komatsu in New 20-Ton Electric Excavator
The EVantage(TM) Battery Thermal Management System will ensure peak battery performance and longevity for electric 20-ton Komatsu excavators in dirty, rugged environments.
[RACINE, Wis, July 25, 2023] —Building on the strength of a long-standing relationship, Modine (NYSE: MOD), a diversified global leader in thermal management technology and solutions, today announced that it has been selected as the thermal management supplier for a new Komatsu excavator. Komatsu, an industry-leading manufacturer and supplier of construction, mining, and forestry equipment, technologies and services, has integrated the Modine EVantage™ L-CON Battery Thermal Management System (BTMS) in its 20-ton excavators to optimize performance, extend longevity, and reduce downtime.
"This marks another important milestone in Modine's advance into the EV side of the commercial segments we have served for years, and we are delighted that Komatsu has selected Modine as the thermal management supplier for its latest electric excavator model," said Gina Maria Bonini, Vice President and General Manager of Advanced Thermal Systems at Modine. "Our partnership with Komatsu is based on a shared commitment to excellence and innovation to meet the evolving needs of the construction industry. We believe this work is a further testament to the reliability and quality of our products and services, and we look forward to continued success together."
Komatsu excavators are designed to meet the rigorous demands of the construction industry while delivering the high-quality performance and reliability for which Komatsu is known. Equipped with advanced technology and precision engineering, the 20-ton electric excavator offers an electric powertrain that produces 123 kW of power and is backed by a 451 kWh battery. Without compromising on arm crowd force or swing torque, the excavator offers fast cycle times, effortless multifunction motions, and precise bucket movements and lifting capabilities.
The Modine L-CON BTMS integrates advanced heat exchanger technology with smart controls and electronics engineered to withstand harsh construction environments. The system features plug-and-play integration, provides unprecedented flexibility for vehicle designers with its compact size and can optimize the temperature range for an entire bank of batteries with a single unit. With the freedom to integrate battery thermal management on space-constrained off-highway and commercial chassis, manufacturers can ensure optimal battery performance in harsh, dirty environments.
Leveraging more than a hundred years of thermal management experience, Modine EVantage thermal management systems, including the L-CON BTMS, are designed, manufactured, and tested for operation in harsh environments and ruggedized to operate reliably in high-vibration applications, especially suitable for construction applications. With a state-of-the-art design and testing center and decades of vehicle component testing experience, Modine ensures that customers have confidence in the performance and longevity of the commercial EVs they produce, regardless of duty cycles or operating environment.
To learn more about the Modine L-CON BTMS and other products in the EVantage suite, please visit www.ModineEV.com.
About Modine
At Modine, we are Engineering a Cleaner, Healthier World™. Building on more than 100 years of excellence in thermal management, we provide trusted systems and solutions that improve air quality and conserve natural resources. More than 11,000 employees are at work in every corner of the globe, delivering the solutions our customers need where they need them. Our Climate Solutions and Performance Technologies segments support our purpose by improving air quality, reducing energy and water consumption, lowering harmful emissions and enabling cleaner running vehicles and environmentally friendly refrigerants. Modine is a global company headquartered in Racine, Wisconsin (U.S.), with operations in North America, South America, Europe and Asia. For more information about Modine, visit www.modine.com.
About Komatsu
Komatsu develops and supplies technologies, equipment and services for the construction, mining, forklift, industrial and forestry markets. For a century, the company has been creating value for its customers through manufacturing and technology innovation, partnering with others to empower a sustainable future where people, business and the planet thrive together. Front-line industries worldwide use Komatsu solutions to develop modern infrastructure, extract fundamental minerals, maintain forests and create consumer products. The company's global service and distributor networks support customer operations to enhance safety and productivity while optimizing performance.
CONTACT INFORMATION:
Technica Communications
Cait Caviness