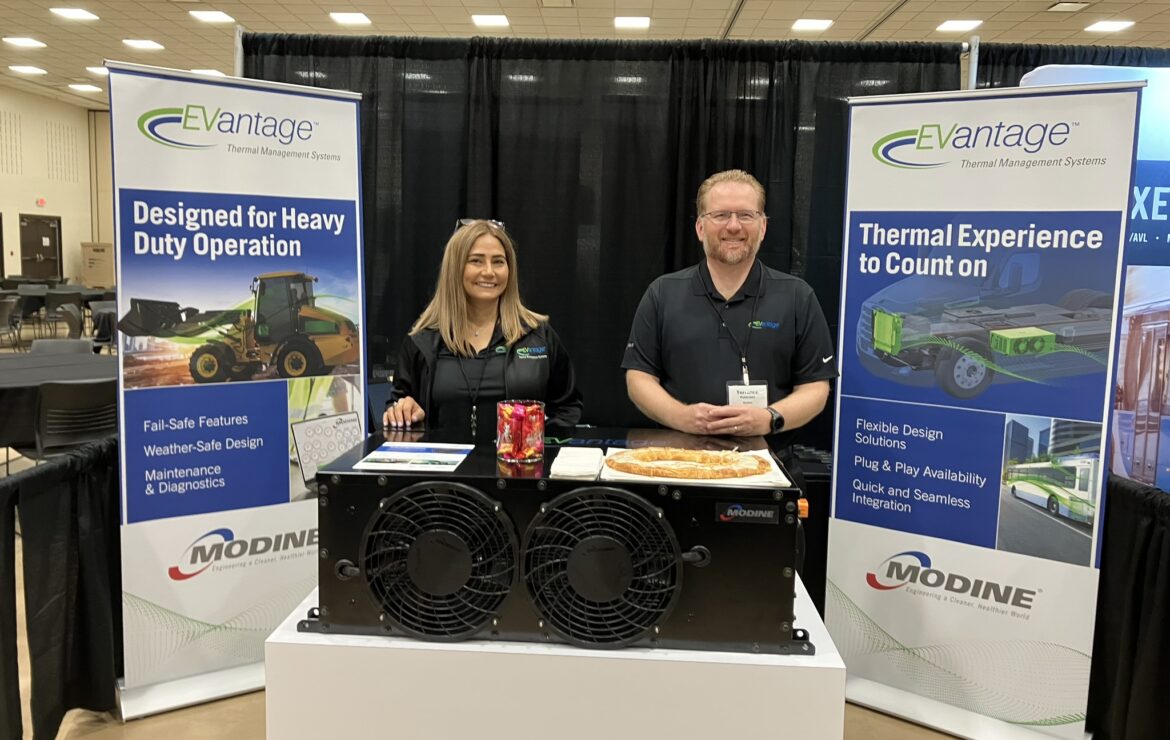 MN & WI Transit Conference

On October 23rd through 25th, 2023, the Minnesota Public Transit Association (MPTA) hosted the Minnesota and Wisconsin Public Transit Conference in Lacrosse, Wisconsin. This event was an excellent opportunity for the transit agencies in Minnesota and Wisconsin to network, participate in educational training sessions, and meet with transit bus market suppliers. The conference hosted many rich topics during these educational training sessions spanning from Department of Transportation (DOT) updates to techniques on running a fully operational transit agency. The MPTA also hosted several receptions and break-out sessions for the transit agency representatives to network. The conference was packed full of activities to keep the attendees engaged.
This year's MN & WI Transit Conference is unique because it only occurs every other year. Typically, Wisconsin and Minnesota hold separate transit conferences annually to focus on state-specific topics. The benefit of the combined conference is that it allows the transit agencies to learn about significant transit topics at the national and regional levels and hear how other transit agencies are adapting to market dynamics.
The first and the last day's key focus is on the educational content; however, the second day is an expo. Agencies, bus OEMs, and suppliers that service the transit bus market assembled during the expo to showcase their latest products, services, or industry news. This year, Modine EVantage products were exhibited at the conference. We showcased our Battery Thermal Management System with an Air-Cooled Condenser (A-CON BTMS). Representatives from our sales and marketing teams were able to share information on Modine's latest transit bus thermal management technology and why it is essential for optimal electric bus operation.
As our team worked the show, they were privy to the transit agencies' perspective on transit bus electrification and how they see it impacting their bus fleets. Surprisingly, many transit agencies in the MN and WI regions have yet to adopt many electric buses. There is a sense of hesitancy to electrify their fleet due to their inexperience with electric vehicles. Learning this from the transit agencies resonated with Modine because we could educate the transit agency representatives on the importance of proper thermal management for electric transit buses. We were able to share how proper thermal management significantly impacts the range, operation, and longevity of an electric transit bus. Our conversations with each transit agency gave them another perspective on transit bus electrification. As transit agencies electrify their fleet, we hope our conversations help them select the right electric transit bus for their fleet.
We thoroughly enjoyed exhibiting at the conference this year and meeting everyone who visited our booth. We hope you enjoyed meeting with us and learning about Modine and thermal management.
For those who enjoyed the conference this year, the next MN & WI Transit Conference is in Rochester, MN, in 2025.