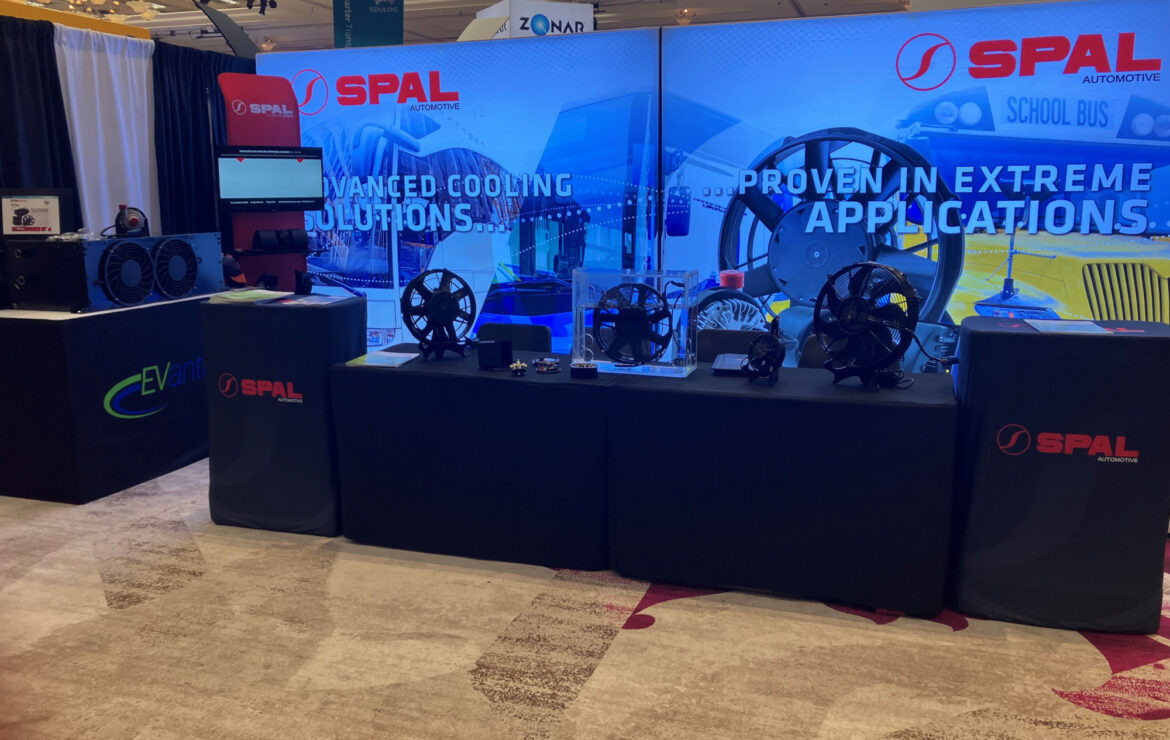 Modine Thermal Management Products to be Showcased at SPAL Booth During 2023 School Transportation News (STN) Expo
Long-standing collaboration between Modine and SPAL to feature at STN Expo, from July 17-18, 2023, in Reno, Nevada
[RACINE, Wis., July 17, 2023] — To feature the strength of their decade-long collaboration, Modine (NYSE: MOD), a diversified global leader in thermal management technology and solutions, and SPAL Automotive, a renowned manufacturer of high-quality electric fans, blowers, and fluid pumps will showcase Modine products at the 2023 STN Expo. Modine deploys high-quality, low-voltage SPAL fans in its EVantage™ Direct Battery Thermal Management System (BTMS) and EVantage Electronics Cooling Package (ECP), as well as EVantage E-Fan Cooling Modules.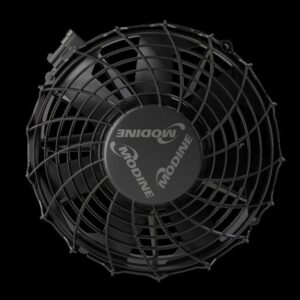 With thermal management systems designed to improve EV range, charge time, and battery life during all duty cycles, the EVantage BTMS is simple to integrate and delivers patented, fail-safe features for demanding commercial EV applications. The EVantage BTMS product line is manufactured, tested, and designed to withstand harsh environments and is ruggedized for high-vibration environments. Modine leverages its state-of-the-art testing facilities and decades of motor vehicle component experience to ensure that customers can have confidence in the performance, reliability, and longevity of Modine products.
"The medium- and heavy-duty commercial vehicle segments, including school buses, are the next major frontiers in transportation electrification, and EV platforms for those markets require close collaboration between suppliers to deliver solutions that customers can depend on for the long term," said Gina Maria Bonini, Vice President and General Manager of Advanced Thermal Systems at Modine. "This strategic partnership allows Modine to directly leverage SPAL's expertise and high-quality products in our platforms to deliver dependable products to our customers. With our focus on delivering industry-leading performance and reliability, close collaboration with trusted partners like SPAL is of the utmost importance, and we look forward to continued close collaboration and innovation."
Headquartered in Italy, SPAL is a global leader in the design and manufacture of various vehicles and equipment for more than 60 years. With a specialization in high-performance axial fans and centrifugal blowers, SPAL has earned a reputation for delivering top-quality products for the automotive, power sports, and industrial equipment industries.
The Modine suite of EVantage products, as well as the new partnership with SPAL, will be featured at the School Transportation News (STN) Expo, taking place July 17 & 18, 2023, in Reno, Nevada. At the event, attendees will have the opportunity to explore the Modine EVantage BTMS and ECP at the SPAL booth (#618), where Modine product experts will be available to answer questions about the suite of thermal management products.
For additional information about Modine's wide range of products and services, please visit www.modineev.com.
About Modine
At Modine, we are Engineering a Cleaner, Healthier World™. Building on more than 100 years of excellence in thermal management, we provide trusted systems and solutions that improve air quality and conserve natural resources. More than 11,000 employees are at work in every corner of the globe, delivering the solutions our customers need, where they need them. Our Climate Solutions and Performance Technologies segments support our purpose by improving air quality, reducing energy and water consumption, lowering harmful emissions and enabling cleaner running vehicles and environmentally friendly refrigerants. Modine is a global company headquartered in Racine, Wisconsin (U.S.), with operations in North America, South America, Europe and Asia. For more information about Modine, visit www.modine.com.
CONTACT INFORMATION:
Technica Communications
Cait Caviness